YOUR 360° DATA-DRIVEN B2B SALES PARTNER
We here at Dista help you unleash the power and productivity of your sales supported by BI data! We help you provide the best customer experience to your target audience and scale your sales volume based on thorough analysis of thousands of repetitions.
HOW CAN WE HELP YOUR B2B SALES THRIVE?
WHY?
Dista is THE go-to partner for companies seeking growth in the Finnish market. We are engaged in demanding B2B solution sales, with the best expertise and data suporting outbound operations choices.
WHAT?
We elevate outbound operations in expert, IT, and software industries to be a sustainable, data-driven and forecasting-based part of modern B2B sales processes.
HOW?
We design and implement your B2B sales supported by BI data sustainably, delivering the best possible sales experience for your analyzed target groups, and scaling your sales volume with our proven expertise.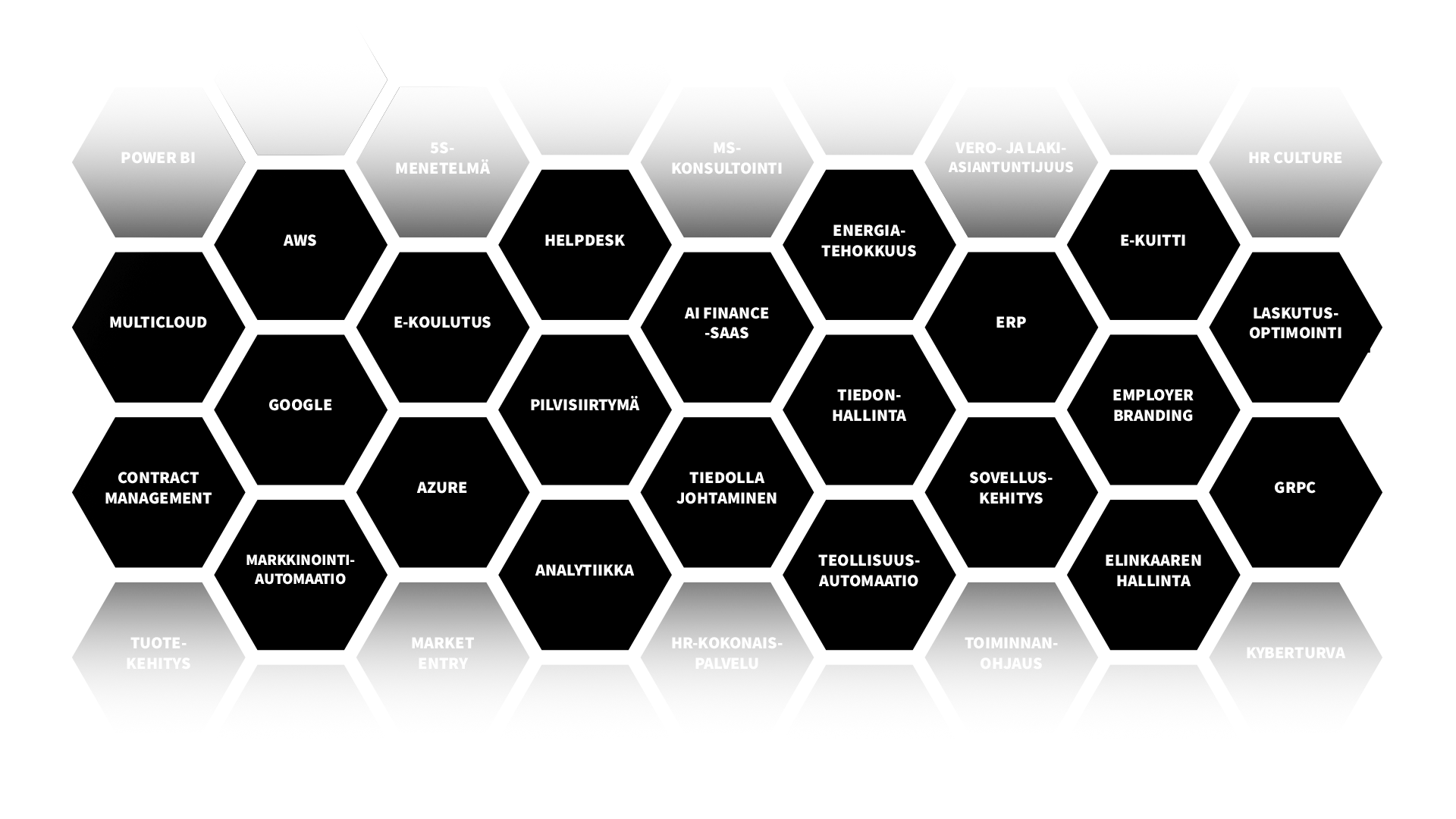 Above you find the most common fields our B2B customers operate in. These fields test our excellency every day.
Would you like to know how we can help your company to develop outbound-sales to scale up? Book a 15 min meeting below and our expert will guide you on a journey to systematic Out-Bound Sales.
WE WANT TO WORK AS A PARTNER FOR OUR CLIENTS. WE DON´T JUST BOOK MEETINGS BUT WE BRING ADDED VALUE TO THE TABLE WITH TRANSPARENT REPORTING AND CLIENT-BASED CONSULTING. WE BOW OUR CONSTANTLY UPDATING DATA AND WE SPEAK FLUENTLY DIFFERENT INDUSTRIES.
– Antti Seppälä, Founder, KTM